What Are Defenses to Shoplifting in Florida?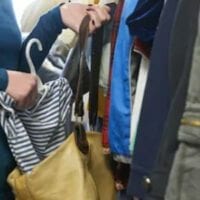 Retail theft, commonly known as shoplifting, is a very common criminal offense in Florida. For those convicted though, it also has serious consequences. Even when a person is charged with a misdemeanor, they face up to 60 days in jail. More serious offenses that are classified as a felony are punishable by up to five years in prison. To avoid these serious penalties, anyone charged with retail theft should speak to an attorney that can prepare a solid defense that will give them the best chance of a positive outcome. The most common defenses to this crime are found below.
The Person Did Not Intend to Steal Concealed Merchandise
A person may be shopping and accidentally or inadvertently place an item in their pocket or otherwise conceal merchandise without meaning to. However, they may not have had the intention to steal the item. Intent is a necessary component of many criminal offenses, including retail theft and so, if a person did not have the intention to commit a crime, they cannot be convicted of it.
Mistaken Identity
A mistaken identity is a defense used in many criminal cases, and it applies to retail theft, as well. An eyewitness may have identified the wrong suspect, or security personnel may wrongly interpret surveillance video, leading to the wrong person being accused of shoplifting.
The Person Accidentally Took Merchandise
Just as a person may accidentally place something in their pocket, or otherwise conceal it and not intend to steal it, they may also mistakenly take an item out of a store. For example, a small child may be shopping with their parent and want a small toy. They may place the toy inside of their parent's bag, not understanding that it is considered shoplifting. The parent may then leave the store, but they cannot be found guilty of shoplifting because they did not intend to steal the item.
The Person Did Not Remove, Alter, or Tamper with a Universal Product Code
When thinking of shoplifting, most people imagine a person intentionally taking merchandise from a store. However, another form of retail theft is when a person removes, alters, or tampers with a universal product code (UPC). A person may also be accused of doing this when they were not guilty of the act. For example, a staff member in the store may affix the wrong UPC to an item. Another staff member may then notice it is the wrong UPC and assume the customer removed or altered it when that is not the case.
Our Criminal Defense Lawyers in Florida Can Help with Your Charges
If you or someone you love has been charged with retail theft, our Tampa criminal defense lawyers at All Criminal Defense Law Group, P.A. can help you beat the charges. We have a proven track record of successfully helping people retain their freedom and we want to put our experience to work for you. Call us today at 813-672-1900 or contact us online to schedule a free consultation and to learn more about the defense strategies available to you.
Please call us at  813-551-3903 if you have an emergency and need assistance after hours. 
Resource:
leg.state.fl.us/Statutes/index.cfm?App_mode=Display_Statute&URL=0700-0799/0775/Sections/0775.081.html